CyberTwice makes your surveillance & conversational
(audio and video) streams available & ready to use in Microsoft Teams
Want to work smarter as a Microsoft Teams user?
Always access to your connected IP Devices and Teams Communication
We at CyberTwice are here to make your life easier; that's what we work for. Answering and opening your door via the Intercom? Be informed when somebody is sneaking around the premises. Recording your calls through the Microsoft Teams app? Looking for a way to capture all communication, replay, securely store, and analyze it? No problem.
You don't want the hassle of buying new equipment, installing and working with several applications, and getting lost on track?
We've got you covered within Microsoft Teams!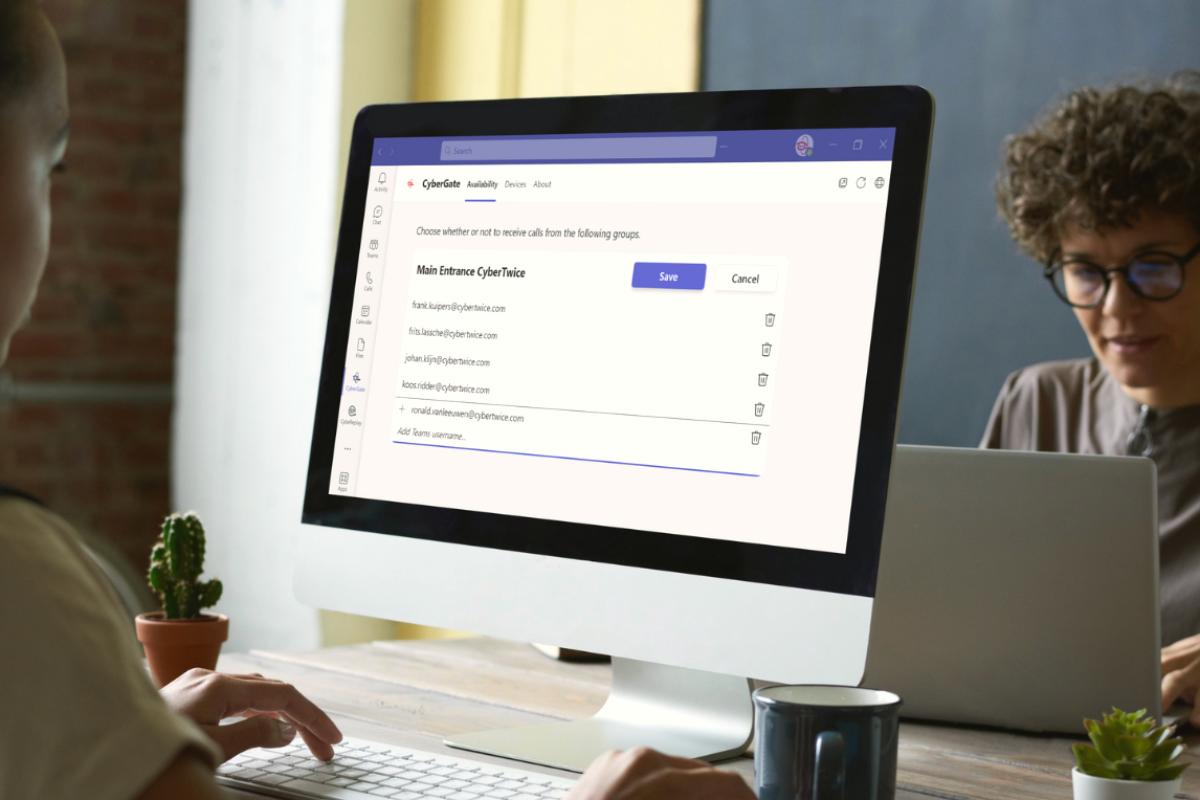 The ever-increasing number of Microsoft Teams users
How people work & collaborate is changing; we work more and more from home and online in the cloud. This is only possible when we have a way to communicate with our co and frontline workers. This is precisely where you see the growth of Microsoft Teams. Did you know Microsoft Teams had 300 million monthly active users in April 2023? Seeing the number of users ever-increase, it is safe to say; we will continue to work like this. One million organizations already use Microsoft Teams as their communication platform. Hence we developed our applications, ATTEST and CyberGate, to make it possible to create your business communication hub for audio and video, centralized in Microsoft Teams.
What does CyberTwice offer me?
We make your Enterprise's Access Control, Surveillance and Communication streams available and ready to use in Microsoft Teams, worldwide.
With CyberGate and ATTEST you can Connect and Control all your online communication and surveillance streams through Microsoft Teams, like Meetings, IP Intercoms, Paging solutions or IP camera's. Whenever, wherever.

Our solutions are 100% Microsoft based, directly available in the Microsoft Commercial Marketplace and hosted in Azure. Actively using Azure Active Directory, Azure Key Vault, Azure Blob Storage, and Azure Cognitive Services. Safeguarding your data is captured, stored, and available in a familiar and highly secure environment, to ensure attestation when needed.
That is making Microsoft Teams work for you; let's get started!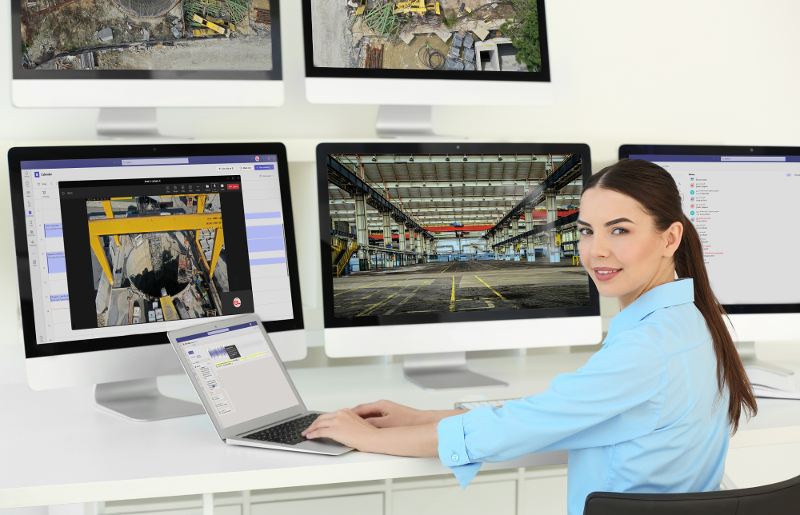 It's simple:
Capture

- connect your communication

and surveillance streams (both audio & video) in Microsoft Teams

Control - integrate these streams into the Microsoft Teams application front-end
Communicate - use these now available sources in your business processes to

improve

Comply - secure all streams and actions to underpin your actions to attest

No Additional software or hardware needed.
Take advantage:
Capture your Teams communications centrally and securely for attestation
Access to your connected (IP)-devices


See who is at your door and open it from any location

Inform people using PA announcements or pre-recorded audio messages,
Instantly connect your IP Cameras to a Teams user or have it auto-join a standing Teams meetings
Retrace & replay your actions
Better Collaboration with(in) your team members

More Control in using your surveillance communication stream
Comfortable working within your familiar environment
More Compliance by storing your surveillance communication streams and control information, and making them accessible for use & attestation
Cost reduction, no need anymore for external solutions other than Microsoft Teams
Our solutions
Enhance your Microsoft Teams experience by seamlessly integrating your monitoring devices and simplifying attestations
CyberGate - Connecting your IP Device to Microsoft Teams
Your IP devices are always accessible from any location
CyberGate is a subscription-based Software-as-a-Service (SaaS) hosted in Azure and enables Enterprises that have adopted Microsoft Teams to connect IP devices with two-way audio and live video to Microsoft Teams without needing any extra hardware or software. Connect your: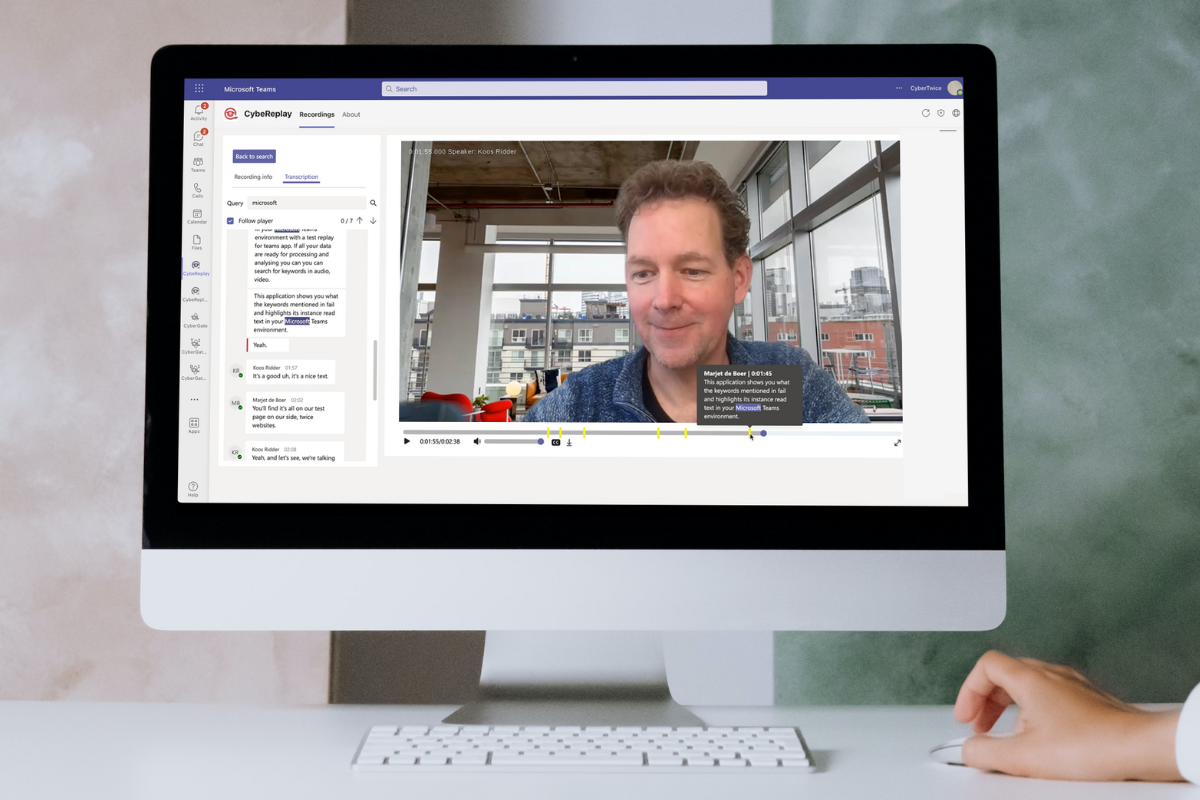 ATTEST - Recording your Microsoft Teams sessions
Your communication is stored securely in Azure and available in Microsoft Teams
Capture and retrace your Microsoft Teams Calls, Videos, and Meetings. ATTEST, in combination with our solution CyberGate, turns Microsoft Teams into your Enterprise's central communication hub for capturing, storing, and analyzing audio and video.

ATTEST is for everyone who uses Microsoft Teams, from small local businesses to international enterprises.
Let's get started!
Capture - Control - Communicate - Comply
Your audio and video streams are available in Microsoft Teams
Why our customers choose CyberTwice

I like your product, we will definitely turn this trial into a subscription and we will be adding more licenses to it. Thanks for making such a great service and really good setup documentation. CyberGate is top notch, simple, intuitive, and it works.

When you're knee-deep in a Teams Voice migration, the last thing you want to deal with is a tedious door access integration. CyberGate's setup was straightforward, self-explanatory, and -- most important -- fast! Licensing is equally easy. And the support team has been lightning-quick to answer any questions.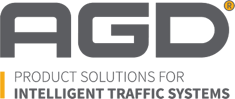 We were looking for a way to get a video intercom that would work with Microsoft Teams, and there seemed to be very few options on this front. Then we found CyberGate and Robin Telecom, which delivered exactly what we needed, and the pre and post-sales support has been brilliant.

CyberGate is an excellent solution to connect our intercoms to Teams. A great enabler, which more than satisfied our customers!