Connecting

your IP Device to Microsoft Teams?
CyberGate is a subscription-based Software-as-a-Service (SaaS) hosted in Azure and enables Enterprises who adopted Teams to connect IP devices with two-way audio and live video to Microsoft Teams without the need for any extra hardware or software
Use CyberGate to Connect with Microsoft Teams
CyberGate is the only transactable SaaS offer published in Microsoft AppSource and Azure Marketplace that enables an Enterprise to purchase and activate subscriptions online and connect a SIP Video Intercom, IP Paging System or SIP enabled IP Camera to Teams.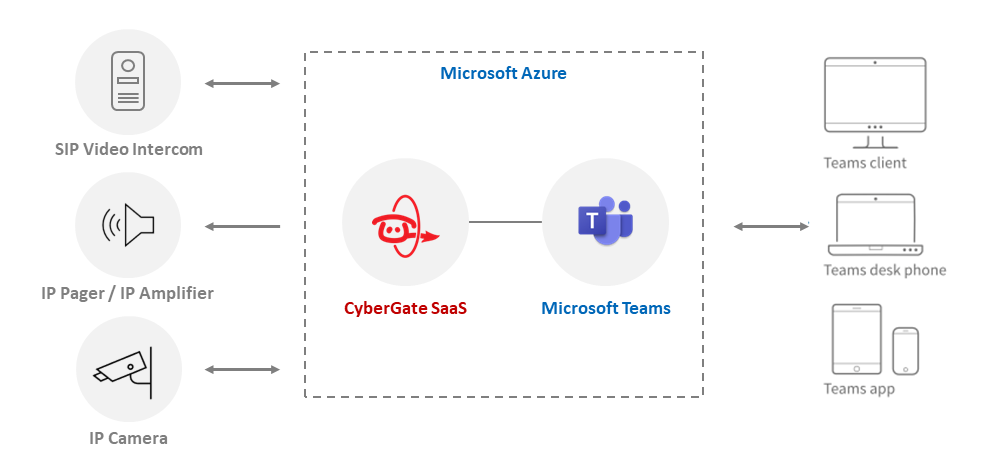 All you need is a Subscription to CyberGate
CyberGate works for Teams users with an M365 Business, M365 Enterprise or O365 license.
No

Hardware
No need for a Session Border Controler (SBC)
No Software
No need to install
software or setup a hosting
environment
Highly Secure
Hosted in Azure and centralized access management through MS Teams
Live 2-Way Video
The only solution that offers two-way audio and live video
Desktop or Mobile
Use with your Teams Desktop client, Teams compatible desk phone or Teams smartphone app
Multi Ring Groups
Call a group of Teams users who will be notified in parallel
Use CyberGate to connect IP Devices to Teams
SIP Video Door Intercom
Setup intercom calls with two-way audio and live video to the Teams user's desktop client, Teams compatible desk phone and Teams Smartphone app and remotely open the door for visitors.
Two-way live video, from the visitor to the receiving Teams user and vice versa, works for selected Intercom Models. Check for the 2-Way Video label in the Compatibility List.
IP Paging
Network-compatible IP Paging systems address and inform people in buildings and open spaces by means of PA announcements or pre-recorded audio messages. Enterprises adopting Teams are faced with the challenge how to migrate the IP Paging solution from a local- or cloud based VoIP telephony platform to Teams.

Use CyberGate to address your network-compatible IP Speakers, IP Amplifiers and IP Paging Adapters integrating legacy analog paging systems from your Microsoft Teams desktop client, desk phone and Teams Smartphone app. CyberGate eliminates the need for a Session border Controller (SBC) and PSTN-like phone numbers. No extra hardware or software is required!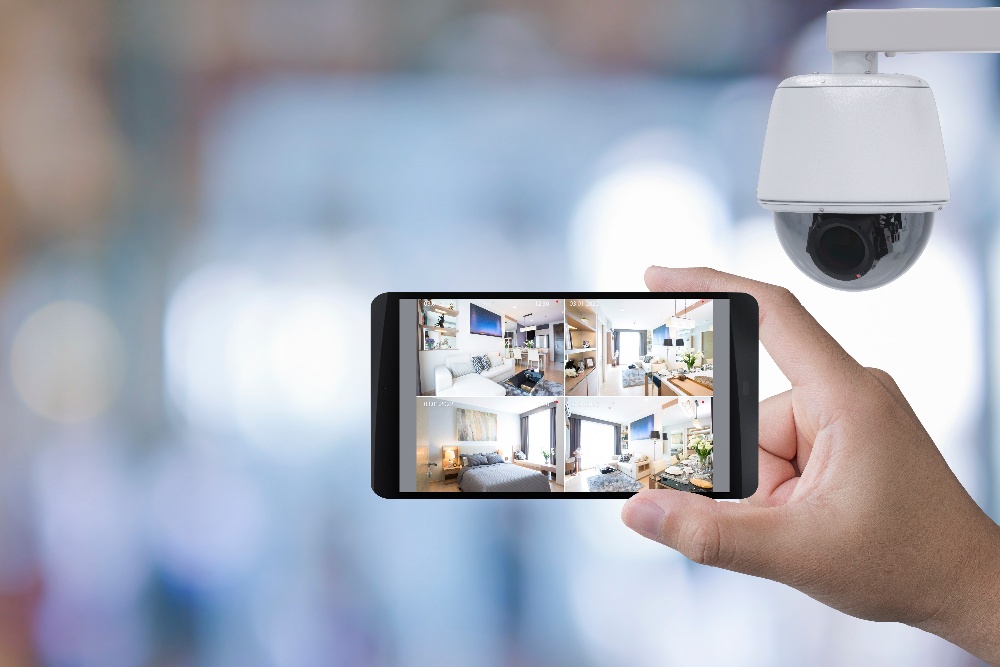 IP Camera
IP Cameras are configured to Notify the Control Room in case of a (digital) alarm input, audio detection, time dependent presence- or absence of motion in a given area, on-camera Artificial Intelligence / Machine Learning based Video Analytics for object detection and identification. So what if 'Notification' means an instant two-way audio and live video call from the SIP enabled IP Camera to your Microsoft Teams Desktop client or Teams Smartphone app?

Use CyberGate to instantly connect your SIP enabled IP Camera to a Teams user, or auto-join a standing Teams meeting, and share live video footage next to a two-way audio communications. Need Recording as well? Enable the Recording feature to capture the entire session including audio, video, and audible speech transcribed into readable, searchable text.

Currently supported with a leading European equipment manufacturer, renowned for 'computers with lenses'.
Check if your IP Device is compatible
CyberGate is fully tested with the leading manufacturer brands below. Click on the Manufacturers logo for a detailed Compatibility list:
Don't see your Brand?
Let us know and we will make it work
Get it Now!
One-month Free Trial option available
CyberGate is continuously evolving. Read all about our latest features!
Proof of the Pudding
See what people are saying about Cybergate

When you're knee-deep in a Teams Voice migration, the last thing you want to deal with is a tedious door access integration. CyberGate's setup was simple, self-explanatory, and -- most important -- fast! Licensing is equally easy. And the support team has been lightning quick to answer any questions.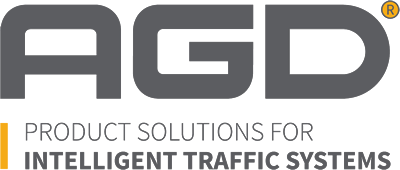 We were looking for a way to get a video intercom that would work with Microsoft Teams and there seemed to be very few options on this front, then we found Cybergate and Robin Telecom which delivered exactly what we needed and the pre and post sales support has been brilliant.

The CyberGate is a great solution to connect our intercoms to Teams. A great enabler, which more then satisfied our customers!