ATTEST Captures Microsoft Teams communication & surveillance streams for replay & attestation
Are you looking for a way to centrally capture your Microsoft Teams audio and video communication with the possibility of analyzing and replaying? Meet ATTEST.
A unique Microsoft Azure-based SaaS solution offering recording and attestation fully integrated into Microsoft Teams.
Attestation
Underpinning your actions
In today's world, almost all activities are undertaken using digital media and take place in a distributed manner. At the same time, we have to follow guidelines for Business Processes, Administrative Processes, Compliance, and Security. Is everything stored so that we instantly check what has been agreed upon or said? If so, how, where, and for how long? Who can access and analyze the data? And what can we do with this data to create the necessary insights or to provide the required attestation? In particular, when you are active in a regulated industry because compliance or attestation is needed here, everything has to be in order. But how do you do this? The easiest way is to use the software you most likely already use: Microsoft Teams. So, that is precisely what we did. We developed and integrated ATTEST into Microsoft Teams and ensured that communications and surveillance streams with Microsoft Teams were captured and made available centrally. You continue to work in Microsoft Teams as usual, now with new possibilities. Curious about how it works? Read on:
Record audio & video in Microsoft Teams
ATTEST captures your Microsoft Teams video and audio recordings of 1-on-1 calls and multiple-user meetings using your desktop, Teams desk phone, or the Teams app on your mobile phone. When facilitated by our CyberGate solution you can combine this with the recordings of your connected IP devices as Cameras, Intercoms, and Pagers. This makes Microsoft Teams your enterprise's central communication hub for all your audio and video communication & surveillance streams.
A unique solution
ATTEST is a unique solution in the market; we offer a fully Microsoft Azure-based SaaS solution completely integrated with your Microsoft Teams environment offering recording and attestation services.
ATTEST is convenient and easy for you; you don't need anything extra.
ATTEST
Secure & Simple

• No extra software programs
• No additional hardware
• No new login credentials
Capture Microsoft Teams communication streams from various devices
As Microsoft Teams will be your central communication hub, ATTEST is your collaboration Recording and Attestation service in Microsoft Teams. From day-to-day communication to unexpected events, your complete Teams communication stream is captured through desktop, Teams desktop phone, and mobile app. You have all the evidence and compliance information in one place. No more data stored somewhere - like in personal folders -, you forgot to download the files, or they are deleted after a short retention period. You can easily use the captured data to create a timeline, an incident report, and other necessary documents.
ATTEST Replay
ATTEST allows you to access and analyze your communications in Microsoft Teams with the ATTEST Replay for Teams app. You can search for specific keywords: the application shows where this keyword is mentioned in the file and highlights it in the transcribed text. A very convenient tool to retrace who said what about a specific subject, or you can find out what was said precisely during an emergency call. With the extensive filter options, you'll quickly find what you seek. Like the Teams call of your Sales employee three weeks ago at noon or the development team meeting this morning.
Your communication and surveillance streams are captured, secure, and ready to use:
Record communication

Replay recordings

Compliance recording

Attestation (provide evidence)

Monitor events

Search through your session (with keywords)

Save recordings secure

Transcribe speech-to-text

Recognize who was on the call

Control access to recordings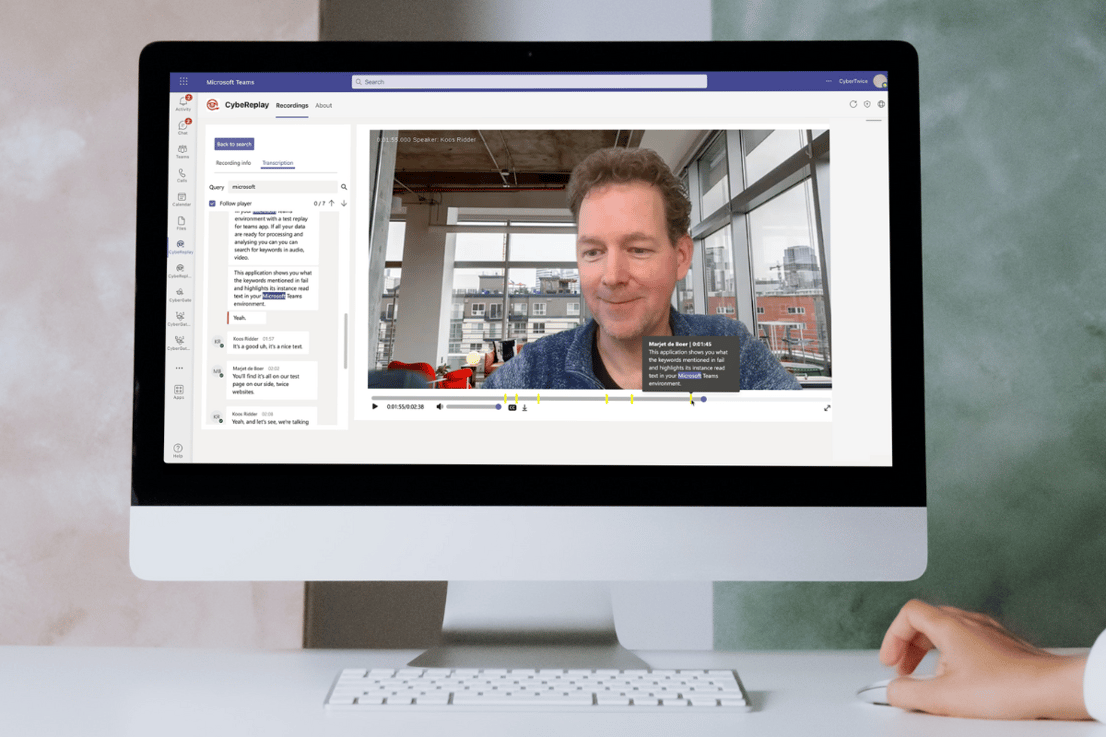 In ATTEST your recordings are available from:

Microsoft Teams
Calls and meetings

Telephone calls

via Microsoft Teams deskphone

Mobile calls

via Microsoft Teams app



Looking for a way to record and replay your Teams communication?
ATTEST Savely stores your recordings and allows you to use them for attestation, compliancy and analyzing
Connected with CyberGate
Because ATTEST is integrated into your Microsoft Teams environment, your data is always accessible for surveillance and analysis. But that is not all: with our connection solution CyberGate, you can connect your SIP Intercom, IP Paging solution, and IP Cameras to Microsoft Teams. Using CyberGate, you have a live connection with your connected device in Teams to open the door for visitors, make live announcements, and see what is happening in front of your camera.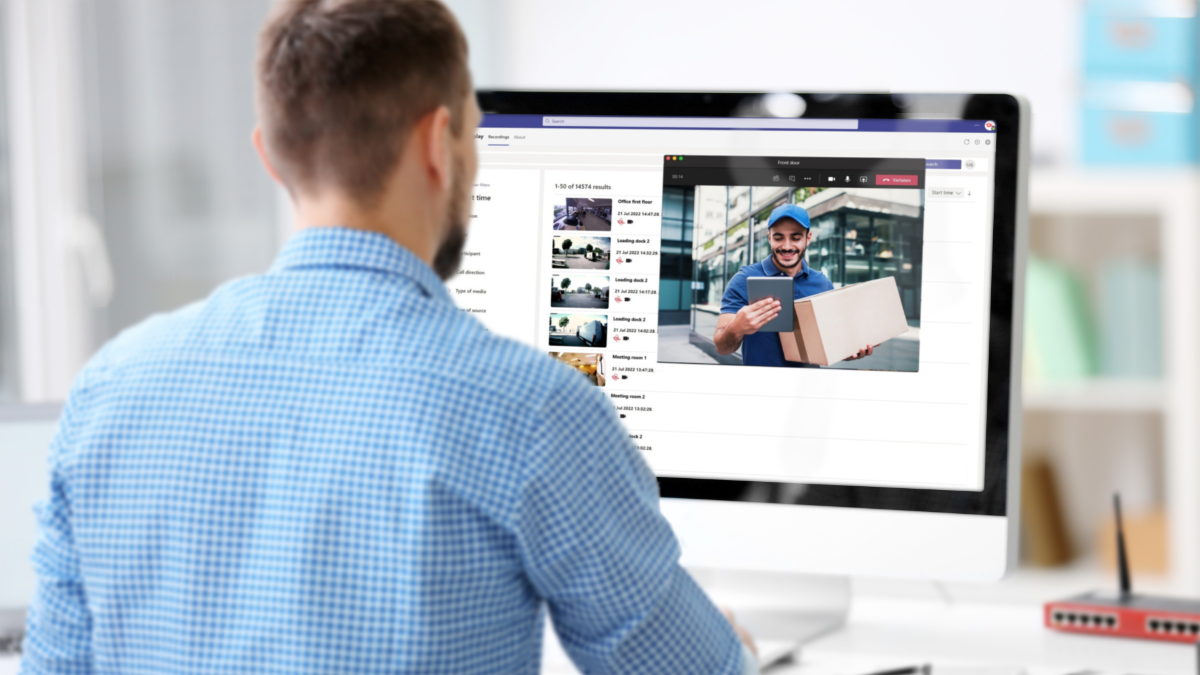 Record & Replay IP device communication streams
ATTEST comes into play when you want to replay this data and retrace what has happened and what was broadcasted. Who rang the doorbell yesterday, what happened in front of Camera two, or which announcement was made in the production hall? Useful information for a complete report when combined with the Teams calls and meetings. Now you have all the Teams communication conveniently gathered and ready to use for many purposes. Whether you use recordings of the connected IP devices or only the Teams recordings, it is up to you which communication you want to capture and replay.
To attest means "to provide or serve as clear evidence of" and
Attestation is "an act of showing or evidence showing that something is true".
CyberTwice ATTEST - The perfect tool for your attestation and compliance!
We keep your data safe and secure
No matter how you communicate through Microsoft Teams, you want it safe, secure, and accessible.
We understand that these recorded events are essential, can contain privacy or other confidential information and must be kept safe. ATTEST is an Azure-based SaaS solution using Azure Active Directory, Azure Key Vault, and Azure Blob Storage. So, your communication streams are safely captured, encrypted using your dedicated security keys, and stored in a familiar and highly secure and redundant environment. You have complete control over who is being recorded and who can subsequently access the stored information based on your Microsoft credentials inherently providing all tooling available, like multi-factor authentication.

You don't need additional hardware and software, so you're not suffering from the inherent problems. Also, no hassling with extra login credentials and user rights; your ATTEST environment is completely integrated with your Microsoft Estate.
For whom is ATTEST
The best thing is that ATTEST is for all companies that want or need to capture their Microsoft Teams (audio and video) surveillance and communication streams in a centralized manner. The only requirement is a Microsoft M365 Business, M365 Enterprise, or O365 license. It
suits many industries,
from SMBs like local car dealerships, construction companies, or local insurance companies to big enterprises in Financial Services, Retail, Health Care, Public Safety, Emergency services, Control rooms, and of course, Governments.
No matter the size of your business or activity
, we have a
suitable
plan
.
So, ATTEST is here for you.
SMB
Small-to-Medium Businesses with a Microsoft Teams account can benefit from ATTEST. For example, you have an intercom and one security camera watching over your premises or store. Or you have a small production plant with an IP Paging system and have regular Microsoft Teams meetings. Maybe you are an insurance and mortgage agent who gives financial advice via Microsoft Teams calls. No matter what business you run, you want insight into your surveillance and communication recordings.
What has happened
For example, someone has broken into your office or stolen from your store, and your security camera has caught him. Or you want to know what was announced last Monday through speaker 3 in the production hall during an incident. What if there was a miscommunication with your client during a financial advice call?
Your attestation is in order
Now you know at any moment what has happened and what actions were taken. With ATTEST, your evidence and attestation are in order; you don't have to worry about this. There is always a subscription plan that suits your needs, from paying per user per month to enterprise-heavy user plans.
Let Microsoft Teams work for you.


Financial Services
As a financial business, your compliance has to be in order. According to regulations like MiFID II, Dodd-Frank, and FSA, all conversations should be recorded and stored. ATTEST can capture all communications in Microsoft Teams through the Teams app on your mobile phone, desktop client, or Teams-compatible desk phone. By using ATTEST, all record calls are safely stored in one location.
Full compliance
More and more financial services rely on Microsoft Teams for all their communication needs. To be fully compliant calls of certain employees may not be established if these are not recorded, i.e. compliance recording. ATTEST can be set to support this, capturing all calls and meetings, securely (encrypted) storing the recordings for a regulated retention period.
Your data is safe and secure
All recordings are encrypted, signed for authenticity and centrally stored in Azure. Azure Key Vault securely stores your encryption key used for encryption. Now, no calls can get lost because they are stored in someone's personal folder or accidentally deleted by someone who shouldn't have these user rights. You can access your recordings with ATTEST Replay in your own Microsoft Teams environment during the pre-set retention period. Because these recordings aren't intended for everyone, you can select the Azure Active Directory groups to access the files in the ATTEST Management Portal.
That is being 100% compliant.
Utility & Industrial
Nowadays, safety in the work field is an inherent part of our daily work. We use regulations, protective clothes, and of course, digital measures. Imagine all communication of your company's communications via Teams about scheduled and unscheduled maintenance captured in Microsoft Teams. Or footage from security cameras and announcements via paging adapters. This is all possible and accessible in Microsoft Teams now.
Retrace all steps
You can retrace whatever happened on your premises at what moment. For example, what was said during a Teams call about unscheduled maintenance, check if the right message was broadcasted during an emergency, what happened in zone 4, or who was present.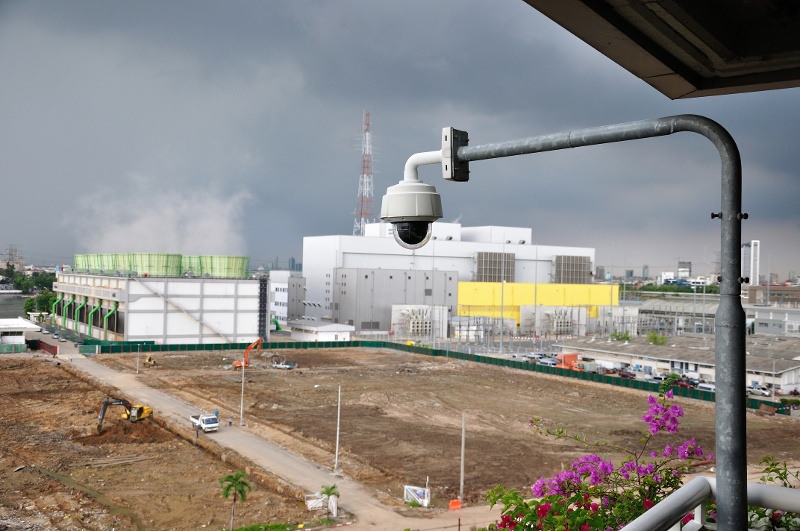 Analyze and create an incident report
Now, you can analyze precisely what happened during the situation and quickly make an incident report. The search options, speech-to-text analysis, and recordings help you do so.

Make your plant even safer with ATTEST!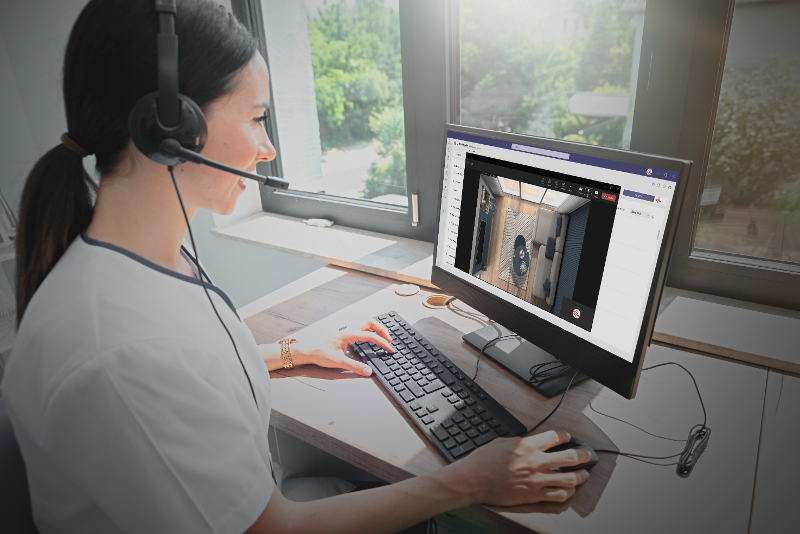 Health Care
ATTEST can benefit this sector when Microsoft Teams is the main collaboration platform.
Improve the care and cure of your patients
You get eyes and ears in all desired locations by integrating IP Cameras and other devices through CyberGate in Microsoft Teams. With ATTEST, you can record and capture the patient's state of action, your teams' meetings, and related Teams calls. You can replay it when necessary for reconstruction.
Let your team work more efficient
Imagine you can:
Watch over patients and (elderly) residents and their actions:

Someone fell over

Someone entering a room but doesn't leave

Someone is somewhere they shouldn't be or the other way around

Eliminate false alarm

Replace outdated systems like panic buttons, motion sensors, etc.
Replay the complete patient monitoring recording
When you want to replay steps and see what happened, ATTEST comes into play: Did the person enter the room? What was said during a Microsoft Teams telephone call where medical matters were discussed? Have all procedures been followed correctly? Who was dispatched? The complete communication stream is captured and analyzable from the first notification to the telephone call via Microsoft Teams afterward.
This also makes administrative tasks a piece of cake now as you can look up all actions, data, time, and people integrated into your Microsoft Teams environment.

We take digital health care to the next level.
Public safety / Emergency / Security services
CyberGate and ATTEST are the best assistants to security officers in the control room. Through CyberGate, they will get notifications in Microsoft Teams when an incident takes place, while ATTEST functions as your incident reporting tool. It captures video and audio via connected IP devices and Microsoft Teams calls and meetings.
Gather required content from your recordings
With ATTEST Replay, you can use smart search filters and speech-to-text transcription functions to gather the required content. Now, you know precisely what has happened, who was involved, and what action was taken: your timeline is ready to use.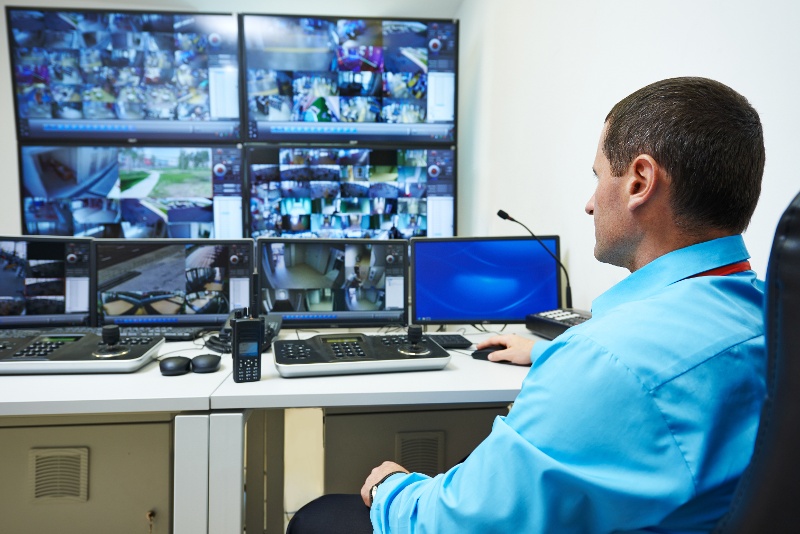 Work more efficiently
Think of what that would mean for your employees. It would save them a lot of time while working more efficiently and allows them to pass by legacy video management systems because of the full integration in your Microsoft Teams environment.

Upgrade your control room as well with ATTEST.
Capabilities of ATTEST
Do you want to read more about ATTEST in terms of technical information? In our capabilities overview, you can compare ATTEST with the regular recording possibilities within Microsoft Teams. Each function of ATTEST is explained individual within three
categories:
Getting started with ATTEST
Follow these 3 main steps to get ATTEST up and running.




For detailed steps, please follow our manual as referred to per step:


Want to capture your communication streams in Teams?
Get started with ATTEST right away! Safe & Simple