About us
CyberTwice is a Dutch Independent Software Vendor (ISV) developing and delivering Azure-based applications for Enterprises and Governments. Our solutions enable Microsoft Teams conversations, access control, and surveillance data to be connected and captured for control, and compliance. CyberTwice employs highly trained staff with over 15 years of experience in Compliance Recording and Communications Surveillance.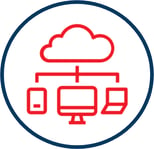 Capture

Capture your audio and video
in Microsoft Teams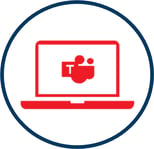 Connect

Integrate your audio and video in Microsoft Teams​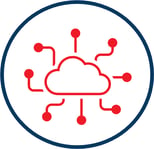 Communicate

Improve your business processes by analyzing and using the data​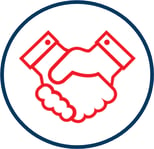 Comply
Secure your processes
to attest​
Our Mission
To add additional value to Microsoft Teams for every individual, enterprise and governmental user in the world by creating and supplying smart and convenient applications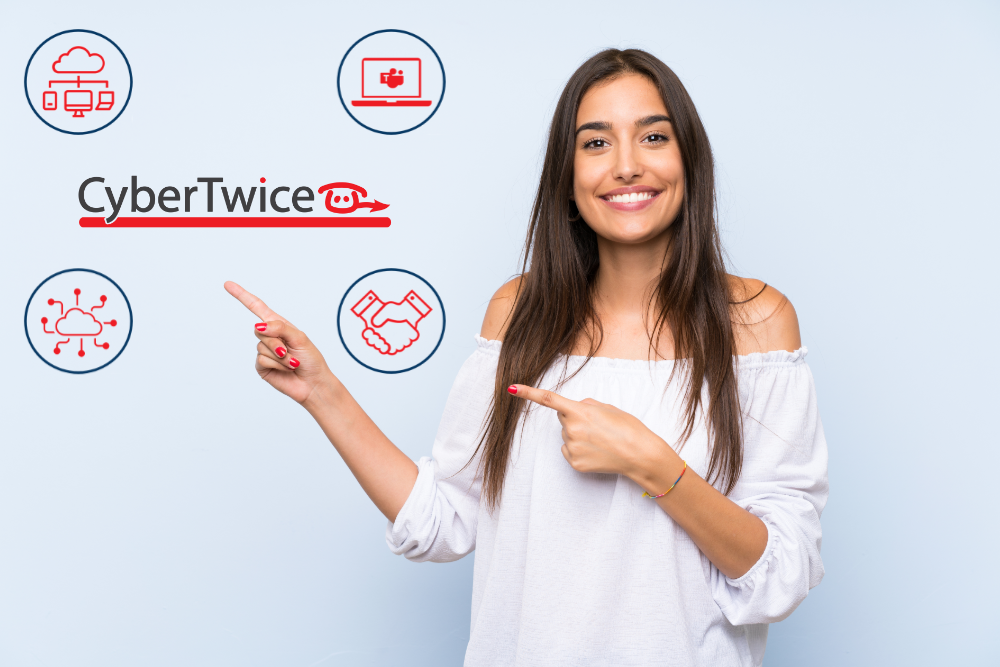 Our Vision
Capture - Connect - Communicate - Comply
To develop and deliver even more integrated and easy-to-use applications for Microsoft Teams ​that support organizations worldwide to accomplish maximum results.
Background and History
CyberTwice, as a young RegTech company, evolved from previous organizations, which were prominent in the market for compliant voice recording and archiving solutions. The founder of CyberTwice, Mr. Sil Steffens, has been active in professional voice recording solutions since 1985 when he started CyberTech. CyberTech products like the DSC-tap card and MynaVoice, the world's first distributed recording system with fingerprint and advanced encryption on all calls, were successfully sold to many banks globally and supported the company's growth. This resulted in 2010 to the #3 position in the global voice recording market with more than 50% of the top 50 Global Financials as a customer. NICE Systems acquired the company in 2011.
The US's Dodd-Frank financial act passed in 2010 and the EU adoption in 2014 of the Markets in Financial Instruments Directive (MiFID II, article 16) and the Markets in Financial Instruments Regulation (MiFIR) have caused a more than 100% increase in recorded and analyzed audio data within banks and financial institutions.
The experiences with CyberTech, the changes and challenges in the communications compliance market caused by the new regulations, and innovative ideas about new architectures and compliance solutions convinced Sil Steffens and like-minded associates from the industry to start a new company named IP-Lease B.V. After two years of intensive research and development the organization introduced the eRecorder HD and signed in the meantime a partnership agreement with a leading Global Mobile Network Equipment manufacturer for distribution. In September 2016, the leading Dutch telecom service provider decided to integrate the eRecorder HD into their core mobile network and offer Mobile Voice Recording service to their financial clients and other enterprise customers. With this step, the door has been opened for global growth, and to increase market awareness, the company name was changed to CyberTwice.
Sil Steffens Board Member
Sil has a long-term background in telecommunications. He started his career at PTT, the Dutch state telephone company. In 1986 he founded CyberTech Telecommunication Development together with his brother-in-law. The company's products were very successful, and CyberTech grew fast and became the worldwide number three in the voice recording industry. In 2011, CyberTech was sold to their primary opponent; NICE Systems Ltd. Sil spent the next couple of years looking after his beautiful collection of British sports cars. Still, innovation is in his blood, so he decided to have another go and started CyberTwice.
Ad Ketelaars BOARD MEMBER
Ad Ketelaars has over 30 years of experience as General Manager and CEO of multiple electronics, telecom, and IT companies. He has worked, among others, for Dutch, French, American, Japanese, Israeli, and Singaporean companies. After selling CyberTech International in 2011 to NICE Systems, in 2013 he became an investor in Venture Companies and an advisor/mentor. Among others, Ad is now an investor/advisor/board member of RRMechatronics BV, NetYce BV, Deltaclip BV, Caringo Inc., Clearflight Solutions BV, Innoseis BV, CyberTwice, Wavecell Pte Ltd, Nugit Pte Ltd, Cocoon Capital Partners, and Structo Pte Ltd. Ad holds an MBA from INSEAD and followed the SEP program at Stanford University.
Otto van Linden CEO
Otto is the CEO of CyberTwice, driving the company's vision, strategy, and day-to-day management of CyberTwice. Otto brings in more than 15 years of experience in building businesses and delivering results and has been a significant contributor to the growth and success of an internationally oriented technology company like CyberTwice. He had a nine-year tenure as Managing Director, contributed to the success of CyberTech, leading the organization, including product, global sales & services teams, and introducing new technologies and innovation to the market. Upon the acquisition by NICE, he joined as the General Manager of the Compliance & SMB Solution Global Business Unit (GBU), successfully integrating CyberTech into the NICE organization.
Frank Kuipers Sales
Frank is a co-founder of CyberTwice and holds responsibility for Sales & Operations. Before CyberTwice, he led the international sales team in CyberTech for EMEA and LATAM, focusing on voice recording solutions for (Global) Financial Services Institutions and Public Safety customers in the Oil & Gas market.
Lex de Gier Business Development
Lex has built up a broad executive-level experience in general management, international sales leadership, marketing, and consultancy in the EMEA and APAC regions in publicly traded and start-up technology companies. In recent years, he has focused on compliance and policy management solutions, although his experience covers further; Workforce Optimization, UC, RPA, and Knowledge Management solutions. Before, he worked at NICE Systems as VP of Sales in Northern & Eastern Europe and at NEC Enterprise Solutions as VP of Sales & Marketing EMEA. Lex holds a BCom in Marketing from HES Amsterdam.
Koos Ridder Development & Support
Koos has worked at CyberTwice as a Product Owner and is responsible for level 3 and 4 support. Before CyberTwice, he was involved in complex- and software developments at Robin Telecom Development. He has worked in IT for over 20 years and has a broad knowledge of design, networking, security, hardware, and software.
Frits Lassche Development
Frits has over ten years of experience developing business-critical software in the telecom. He worked for ten years at CyberTech and NICE Systems as a Hardware / Software developer. Frits was responsible for the hardware designs of the ParrotDSC recording cards and the software implementations of all recording integrations.
Victor Mosch Development
Victor has over 15 years of experience developing business-critical software in the telecoms industry. He was at CyberTech, one of the initial developers of the Myna and the Parrot DSC cards. Before CyberTwice, he worked for NICE Systems as Senior Developer.
Maarten Steffens Support
Maarten is part of the support and IT team of CyberTwice. He has a broad experience in Voice Recording Industry, from R&D to Support as well from Production to Implementation. Maarten worked for over 20 years at CyberTech and later at NICE Systems.
Ronald van Leeuwen Development
Ronald has over 20 years of experience developing business-critical software, not only for ICT projects but for industrial automation as well. He worked for almost ten years at NICE Systems as an Architect and Software developer. Ronald was responsible for the design and implementation of the recording integrations as well as the creator of multiple communication simulators. At CyberTwice, he is part of the development team responsible for CyberGate and the recording solution.
Johan Klijn Development
Johan has over 20 years of experience developing business-critical software in different industries. He worked for almost ten years at NICE Systems as an Architect and Software developer. Among many other things, Johan was responsible for the architecture of the product NICE Communication Surveillance. Currently, he is part of the development team responsible for CyberGate and the recording solution.
Esther Steffens-Faber Office Management
Esther runs the back office at CyberTwice and takes care of all financial, HR and procurement matters. She has a background in Facility Management and Real Estate Development and has worked for almost a decade at Robin Telecom Development. Esther holds an MSc from the University of Greenwich.
Elly Kleijn Finance
In 1995 Elly started working at CyberTech as a secretary. Over the years, her role has changed into accounting. And that is where you can find her in the background managing a lot of paperwork these days!
Marjet de Boer Online Marketer
Marjet is part of the marketing team and brings experience in B2C and B2B communication. She takes care of all marketing-related matters
Want to know more about us?
We'd love to chat